Return to the Fish and Bicycle page
---
Bagels and Locks
The image below is of a 1985 poster from the Kryptonite Corporation, manufacturers of bicycle locks. The item underneath the lock in the lower left corner is a bagel -- a traditional Jewish baked good shaped like a doughnut, but unsweetened and chewier. So what does all this have to do with fish?
---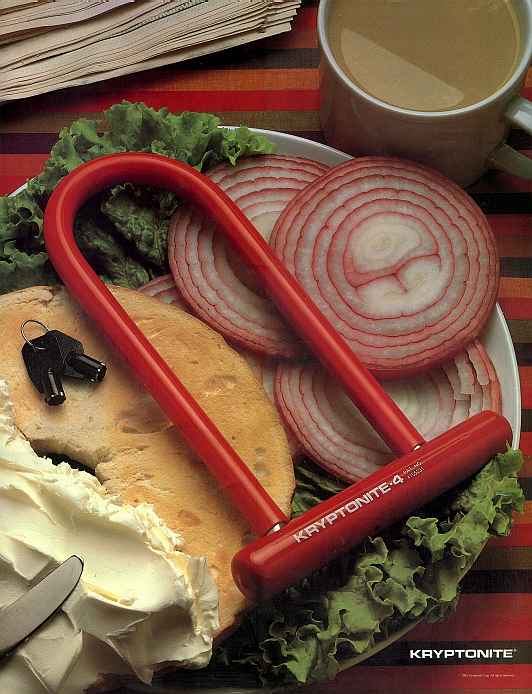 ---
Lachs is the Yiddish word for smoked salmon, commonly served with bagels. Get it? Oy vey! (That's Yiddish for "¡Ay, caramba!")

Lachs more or less melts in your mouth. On the other hand, neither the Kryptonite Corporation nor the Webmaster of this site will accept responsibility for any attempt to eat bicycle locks. Or the keys.
---